IRIS is a measurement system with software and hardware for measuring  the 3D impulse response in  rooms and evaluation of reverberation time and other room acoustical parameters.
IRIS is a powerful and user friendly measurement system for capturing and analysing room impulse responses in 3D. Beside measuring standard room acoustic parameters (ISO 3382) IRIS allows to analyse room reflections, theirs direction and theirs intensity.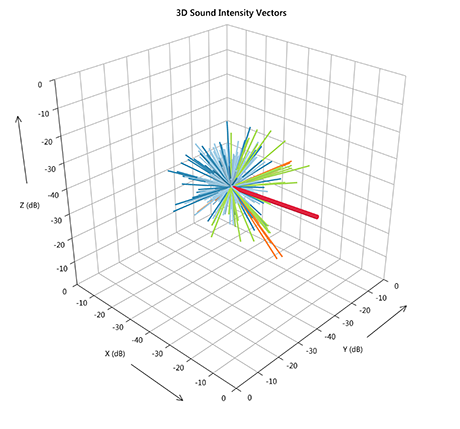 Visual output
3D colour-coded representation of sound rays
Length indicates relative sound intensity level, angle is the ray direction, and colour represents time of arrival
Separate music and speech arrival time categories
Interactive 3D rotation and zoom
Dynamic range and time resolution adjustment
Specific angle and level information for individual rays for detailed analysis
Broadband and octave band filtered views
Traditional omnidirectional waveform views
Dynamic interaction between the IRIS plot and waveform view – rays selected in one view are highlighted in the other view
Autom

atic detection of onset time with manual adjustment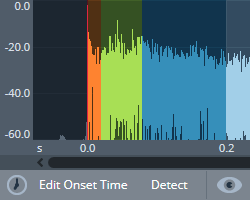 3D Impulse Response Capture
The IRIS measurement system utilises a compact tetrahedral microphone array – a Core Sound TetraMic – which is placed at the desired receiver position. The room is excited by a loudspeaker at the source position, driven with a single swept sine stimulus. The IRIS software provides the stimulus, records the room's response and processes and visualises the results immediately.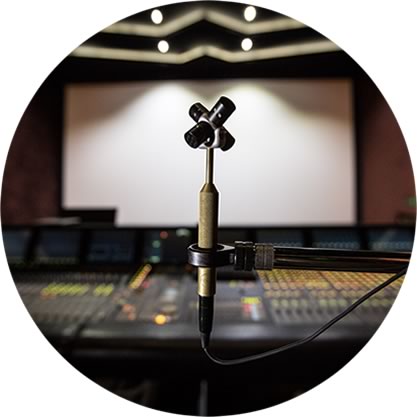 Custom adapter boxes have been designed to simplify the measurement system and a single ethernet cable is used to transfer the microphone signals.
IRIS accurately captures how the room's surfaces direct sound to the receiver position in 3-dimensions.  The 3D image plot displays the measurement via the easy-to-use interface.
IRIS is an affordable software and hardware 3D impulse response measurement system
The system consists of:

IRIS Software and USB dongle
Core Sound TetraMic
MOTU 4pre USB audio interface
Custom phantom power and microphone cable adapters
30 metre CAT5E STP microphone array extension cable
Pelican Storm case with custom foam cut-out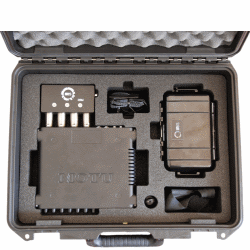 More information on the IRIS website www.iris.co.nz